CASE STUDY
Data Analysis project with AXON Power & Control Inventory
Axon Power & Control has built an impressive reputation for itself as a trusted partner in the power and control industry. With roots dating back to 1984, Axon has grown leaps and bounds under the guidance of its founder, the Managing Director. Today, it serves clients from a diverse range of sectors and industries not only in Ireland and the United Kingdom but also across the globe. Collaboration lies at the heart of Axon's service and customers can avail themselves of unmatched electrical engineering solutions.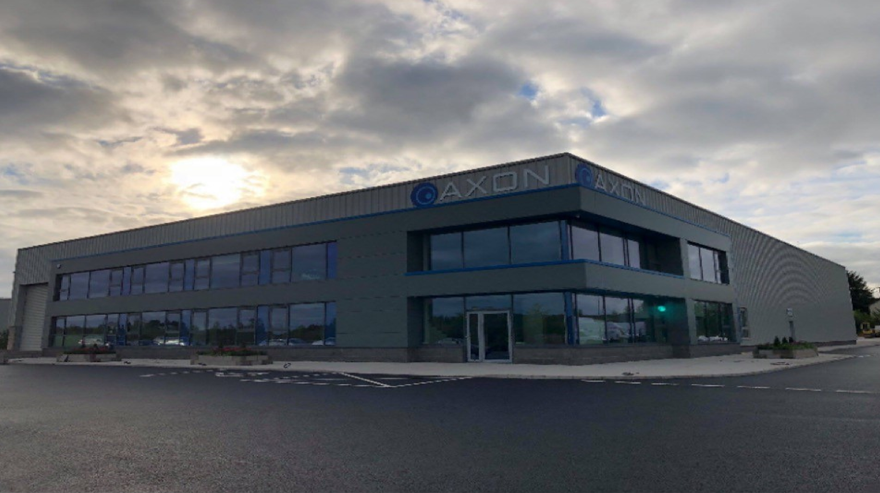 Situation
At the beginning of the project, Axon had no automated data collection processes. All data were manually inputted into an information system called SAP, which was custom-designed for Axon's requirements.
The Business Development Officer identified the following issues:
1. The smooth operation of their stock control is being impeded by the presence of approximately 7000 products within the system, necessitating the utilisation of the SAP program for monitoring business inventory.
2. The company faced a challenge in determining which products were in high demand and which ones were rarely used, resulting in a stockpile of unused items that unnecessarily drain funds and occupy valuable shelf space.
3. Certain goods were falling short of their minimum standards and occasionally, the time it took to obtain these items surpassed the date on which the customer placed their order. The storage of stock levels lacked any established reference point with respect to minimum and maximum thresholds.
4. Stock was procured and then promptly used to fulfil customer orders, this process lacked a record to ascertain the regularity of stock consumption and whether any surplus should be stocked on shelves as a precaution for lengthy lead times.
Solution
In collaboration with the Smart Manufacturing Data Hub, Axon harnessed the expertise of our skilled data analysts. By tapping into this valuable resource, they were able to extract the data from their system and delve further into the intricacies of their stock control.
SAP provides an opportunity to retrieve comprehensive historical data for all stocks held and the ongoing processing of orders.
By transferring the data to the SMDH Manufacturing Data Exchange Platform, data analysts could conveniently retrieve the information, and start providing insights for Axon. Data were cleaned to eliminate any errors and arranged in a meticulous manner.
Once this task was completed, the data scientist conducted a thorough scan of the data, successfully pinpointing the key performance indicators (KPIs) as per the company's requirements. The information underwent analysis, leading to its visualisation into graphs and charts that facilitated the identification of patterns and trends. Eventually, all the findings were assembled into a comprehensive dashboard for Axon's review.
Successes
Axon successfully achieved their goal of reducing the number of stock items in their database by eliminating inventory listed as no longer required or utilised in orders. A thorough data analysis facilitated this process, allowing them to swiftly remove these unnecessary items from their stock.

The company's data analysis revealed vital information about the minimum, average, and maximum levels of stock usage. It allowed them to ascertain the specific stock quantities needed for each product, empowering them to establish optimal minimum and maximum stock thresholds in collaboration with their suppliers.
Interested in learning more?
Get in touch to find out how the Smart Manufacturing Data Hub can help your manufacturing business