Smart Manufacturing Data Hub
The UK Government is giving manufacturing SMEs a boost to their "productivity and competitiveness" through the Smart Manufacturing Data Hub (SMDH). It is hoped that increased adoption of digital technologies can improve productivity.

The new hub and testbed is led by Ulster University and backed by £50m of government funds and business co-investment. The funding is part of the £300m Made Smarter Innovation Challenge, designed to support the development and increased use of new and existing industrial digital technologies, such as artificial intelligence and virtual reality.
Ulster University

Ulster University has a sustained track record in robotics, computer vision, and computational intelligence. Translating research into technologies that catalyse innovation in small and large enterprises, we have been instrumental in attracting inward investment and developing the knowledge economy. Ulster lead SMDH, lead the virtual manufacturing platform and contribute to data science, roll-out and marketing.
University of Cambridge

The Distributed Information and Automation Laboratory at the University of Cambridge has a long experience in working with small manufacturers to develop and deploy its low cost digital manufacturing ("Shoestring") solutions which directly address specific business challenges. Project Role involves the deployment of low-cost data-driven sensorisation solutions across multiple businesses.
University of Edinburgh

The Data Lab drives economic and societal prosperity both nationally and internationally through data and AI technology translation and adoption. It contributes experience in knowledge transfer, scoping, design, and implementation of data science techniques to both digitally native and legacy businesses. The Data Lab leads in the delivery of data science projects and community building alongside SMDH's manufacturing clients.
University of Dundee

Hartree Centre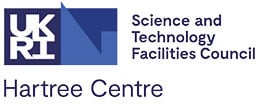 The STFC Hartree Centre is a digital research and innovation centre specialising in industry-led challenges, helping UK organisations use advanced computing technologies for productivity, innovation and growth. The Hartree Centre is responsible for developing the SMDH digital platforms. It also provides training, business support, and technical experts to work alongside SMEs to improve digital maturity.
Energy Systems Catapult

The ES Catapult is a not-for-profit centre of excellence to accelerate the transformation of UK energy. Specialises in how data are critical to support the new functions required for net-zero energy transition. Project Role: AI driven sustainable manufacturing, identify energy cost savings and reductions in individual SME; carbon calculator, utilisation, and energy optimisation.
Manufacturing NI
Manufacturing NI works with member companies, workforce representatives, policymakers, and regulators to challenge and encourage change in areas which impact on the cost of doing business. Our role on the SMDH project is to inform, engage and seek industry support by sharing the opportunity with our members and industry contacts. Manufacturing NI will support SMEs on their digital journey.
MEGA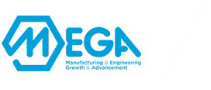 MEGA (Manufacturing & Engineering Growth & Advancement) network helps to advance world-class manufacturing and engineering companies in the Mid Ulster region. This industry-led network promotes the manufacturing and engineering sector as a source of high-value, long-term employment. We collaborate with education and training providers to meet the needs of our sector.
D2N2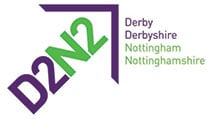 The D2N2 LEP enables businesses through their client focused Growth Hub which aims to bring all the support available to local businesses together through a highly skilled team of business advisers and brokerage into the business support ecosystem. Project Role: Provide access to the network of LEPs, enhancing project dissemination, engage with member companies.
Scottish Engineering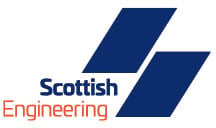 Scottish Engineering is the leading membership body for engineering manufacturing in Scotland, with over 400 varied members representing more than one third of employment, it has excellent connectivity throughout the sector. We have a leading role in communicating and promoting the aims and value of the project to relevant SMEs in Scotland and the UK, supported by partners.
Industry Wales

Industry Wales works with all sectors to develop skills, innovation, and supply chain using its wider network of clusters (44 organisations) and 5,500 potential target companies (\>90% SMEs). Project Role: Leading role in widely communicating to relevant SMEs in Wales, promotion, company recruitments and impact across the UK.
Byzgen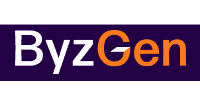 For collaboration to be truly effective the ability to share and validate commercially valuable and sensitive data quickly, securely and without fear of compromise, is essential. ByzGen's FALKOR platform enables organisations to deploy an 'out of the box' Trusted Data Exchange. FALKOR is the Enterprise Blockchain backbone of the SMDH core Manufacturing Data Exchange Platform.
NEWS
Keep up to date with our latest news